PRE-PRODUCTION
This is the ideation and design stage. Here you can see the beginning ideas of the story and some of the original character designs. The story went through over seven board passes before finalizing, while the main character remained pretty close to her original design. 
Design is the stage to explore your world and characters. Gesture drawing is used to determine what kinds of expressions and poses a character will make. I used 3D modelling to help me visualize the scale and volumes of the characters in contrast to each other and their environment.

When characters and world are decided on the next stage is figuring out their story. This process begins with thumbnails (above), and then progresses to rough story passes (left). 
In order to maintain realistic camera shots for the stop motion puppet set I built a 3D virtual set to test camera angles, character and set scales. This process was done in Maya using temporary free kit-bash model sets as well as rough models of the characters. Stills were then rendered and placed into the storyboard as layouts. 
Once the storyboards are complete they are stitched together with temporary voice acting, sound effects and music in order to simulate what the final film will feel like. Sorting out the details during this editing process is integral for the animation pipeline.
Quick Note* This stage also included production management which is essential for determining the scope of your film! After I greenlit the animatic I broke down each scene one by one and accessed the assets and time needed in order to complete each scene. From there I was able to produce a rough timeline to gauge how long I have in the different areas of my production pipeline.
PRODUCTION PART A: BUILDING A WORLD
Production is the 'get 'er done' phase. This is where all the ideas and concepts are brought to life. Puppet and set  fabrication and final 3D asset building happen here. This is also the stage where you realize that some of your fabulous ideas don't work the way you thought they would haha.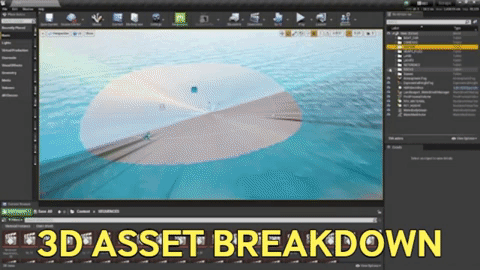 I chose to build the final 3D set in Unreal Engine 4, where I could utilize real-time rendering and Quixel assets. To build the sets I imported the temporary Maya set and used it as a base to build off of, in order to ensure all of my camera angles were consistent.
Having a 3D set allowed me to adjust camera angles on the fly and kept my workflow fluid. This was great to have when I needed to adjust layout compositions due to the limitations of live action stop motion sets. 

This was the first pass of the final 3D set, rendered with Unreal Engine. 
PRODUCTION PART B: CREATING CHARACTERS
All of the characters and props in 'Scraps' were hand made puppets - including the rigs! This process required tediously planning to ensure that puppets not only looked good but also had the functional ability to hit their acting poses and expressions. 
A rig is the skeleton of any puppet - and like a human it needs to be strong, light and mobile!
For this project I used aluminum block cut to chest and pelvic size, twisted wires for limbs, and brass stock as connective points.
The rig is built to fit a scaled schematic of the character to ensure that their proportions are maintained.  
Balsa wood is carved and used as a backplate for the characters eyes to sit into. From there I used 2 part epoxy clay (milliput) to sculpt various face shape replacement pieces. 
Magnetic paint is used as an undercoat so that facial details such as eyebrows and mouths can be magnetized to the surface later on.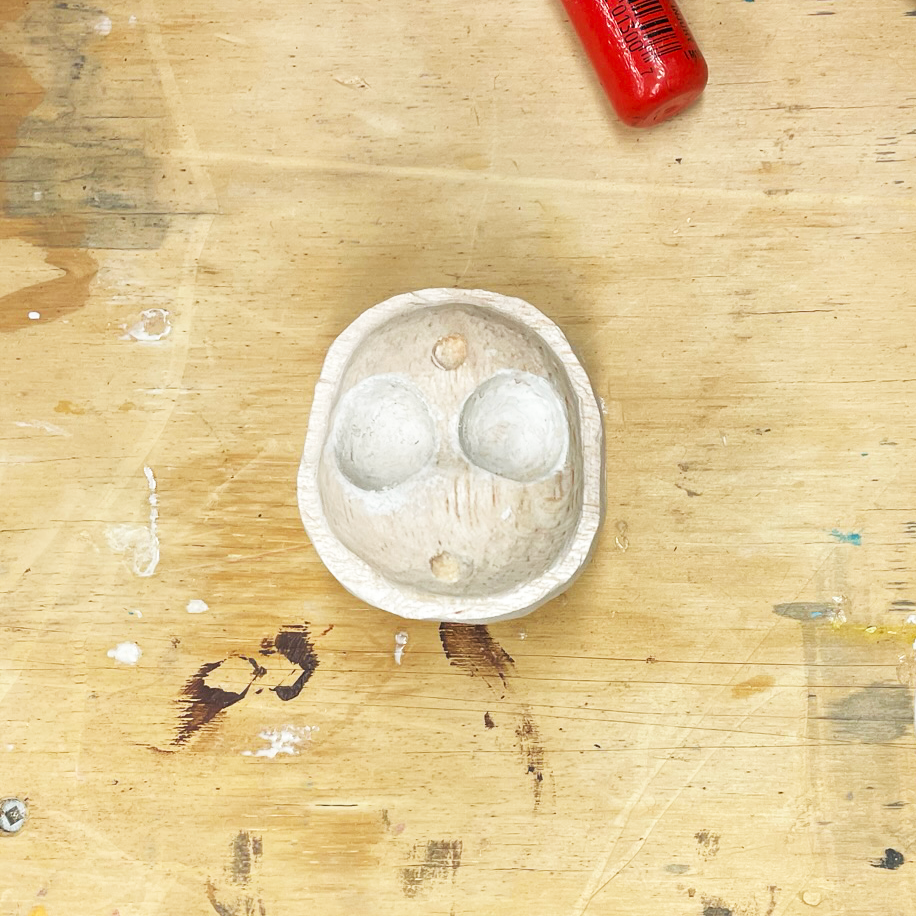 Upholstery foam and sports tape is then used to fill in the body of the puppet - making it full but also light and flexible. 
Liquid latex was used on the fingers to bulk them out before all of the limbs were wrapped with a stretchy jersey-type fabric. 

In stop motion limbs WILL break so it's always a good idea to make a couple extra. In the case of Scraps a total of 9 limbs broke throughout the shooting process. 
Margaret's eyes were made from wooden beads, base coated in magnetic paint so that eyelids could be put on while animating. The eyes are left with a little hole so a pin can be inserted to move the pupil around. 
Replaceable mouths were created from painted foam pieces, and the miniature band-aids were made from actual band-aids!
Like life-size human clothes, I used tiny patterns that I made by measuring the puppet's body circumference. 
In order to minimize the fabric boiling (or shifting around ) on screen I stiffened the fabric pieces with 1 part water to 1 part wood glue. 
Masking tape was used to make miniature patterns of complex shapes such as the hat and hair pieces. The object is covered in tape and then the tape is cut out and flattened in pieces. These pieces can then be stitched together to create a fabric version of the same form. 
Embroidery thread was laid strand by strand on top of wired felt hair pieces. They were laid with varying tones to emulate the tonal shifts in human hair. 
Similar to Margaret's puppet, the seagull was a wire rig covered in a foam and sports tape base. The exception here was that the seagull needed to be able to come apart on screen.
Once the mechanism to remove the head was in place the  base was painted with white acrylic paint and coated in individual painted tiny feathers. 
The seagull had various replacement pieces such as clay eyes and liquid latex guts. 
The majority of props were made with 2 part epoxy clay as well as greebles glued together to create interesting mechanical shapes. 
Several found objects and labels from my favourite snacks were also used haha. *Fun fact: Many of the props contain cameos from various other Sheridan thesis '22 films. 

A combination of acrylic paint and baking soda was used to give the props and robot arms a 'rusted' and weathered effect. 
The dog-bot was one of the most fun builds of this projects. Because I had very loose expectations of the design, I was able to experiment while building. 
The base is made out of recycled tofu and cookie containers coated in a napkin/white glue skin. The legs from wire covered in heat shrink tubing.
From there toy water guns, foam, additional plastic from containers, and bedazzling gems were added to give the robot more volume and detail. 
After I was happy with the level of detail, the dog-bot was coated in a base coat of black acrylic. 
Similar to the robot arms a paint paste of baking soda and acrylic was used to imitate rust building up on the robot's metal paneling. 
The full puppet was dry brushed in bronze and silver to give the appearance of worn metal. 
A final oil wash was added to help deepen the surface details and make the colours appear more rich. 
PRODUCTION PART C: ANIMATION
This is the most magical and most painful part of the film making process. Stop motion animation consists of puppets on set with a camera. The animator moves the puppet slightly and takes a photo - these photos are then arranged sequentially and voila!
You have created life.
My approach to animation on this project was broken into 3 stages:
boards, reference, shoot & reshoot (these count as one haha).
Here you can see the rough animation process. The top left image shows me moving the puppet frame by frame and taking each photo. In this case it was a two camera set up so I could simultaneously take the back and the front view of the character at the same time. 
The bottom left image is the resulting raw animation, with both camera angles comped in.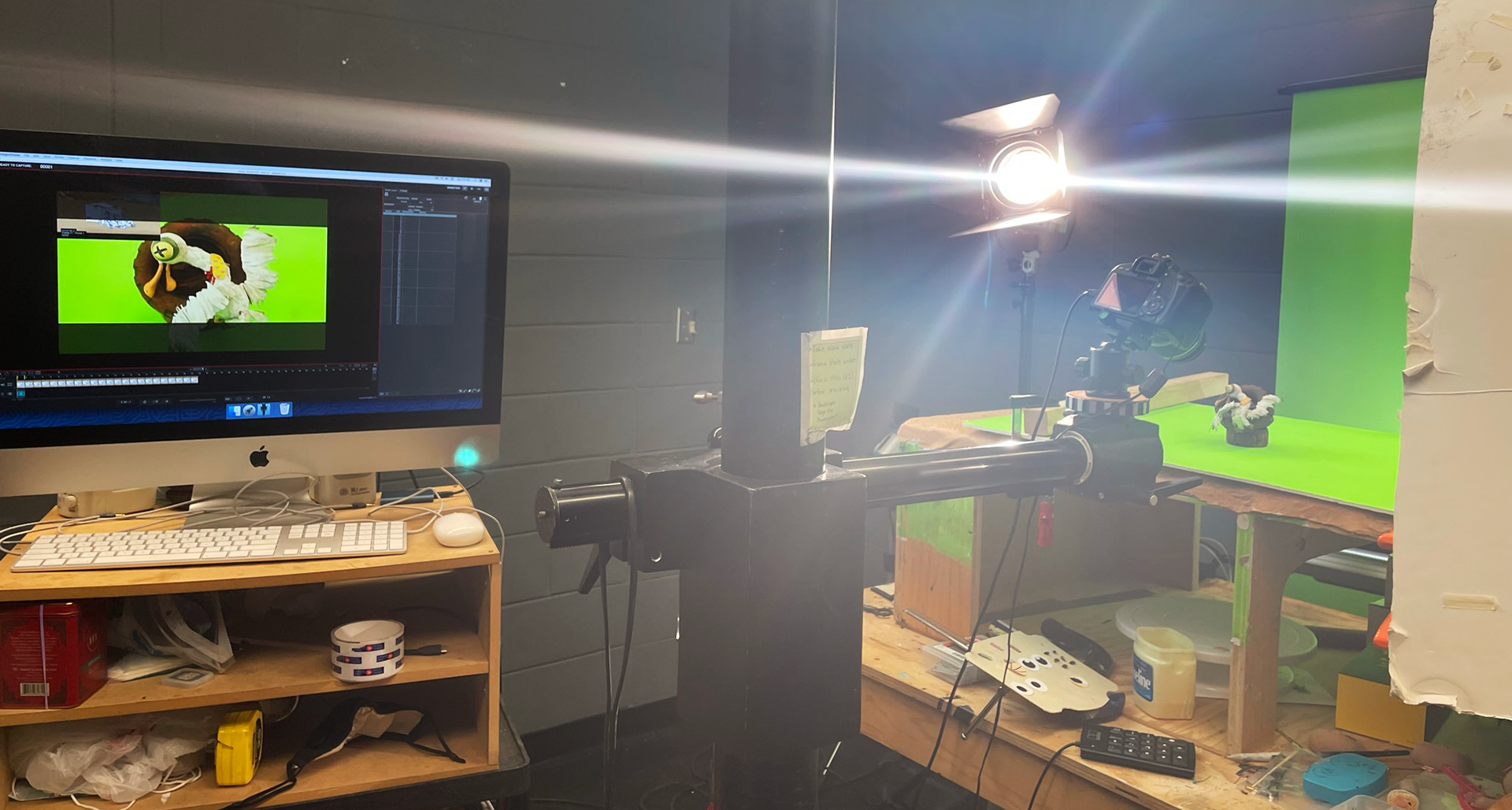 POST-PRODUCTION: MAKING MAGIC
Now that we have a world and characters that walk and talk, it's time to put them all together. Post production is the process of combining all of the stop motion animation frames and 3D backgrounds in a video editing software. For this project I used Adobe After Effects because it was a one stop shop for all of my compositing needs. 
A simplified version of my compositing pipeline for this project looks like this:
 

1.

Chroma Keying     

2.

Scene Set-Up     

3.

Integration & COLOUR   

4.

Sound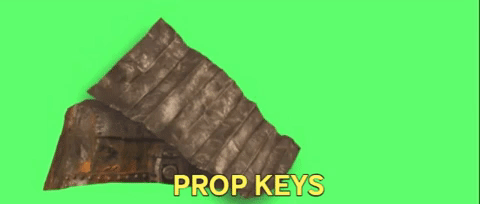 :Is the process of cleaning up the background and removing the green screen in order to put in the 3D background.
:Is bringing all the pieces (character animation, props, BG) and fitting them together in one scene. This includes masking (as seen in red) any elements to sure the scene fits seamlessly together.  
Integration & Colour Correction
:Is putting the final touches on the scene to make sure the colours of the characters and props match the BG along with adding effects like light wrapping or shadows to help characters integrate better into the 3D environments.
Sound for film is a whole process of it's own to dissect and I had a lot of help along the way. A huge thank you goes out to the awesome sound crew I worked with to create this film. Andrew Knaggs as sound designer, Diane Vallesteros as score composer, and Mick-Lee Smith as ending theme composer.
Hope you enjoyed this glimpse into making a stop motion film!
 If you have any questions about any of the process or just want to nerd out about everything stop motion feel free to send me an email or hit me up on social media :)